The original company was named "Maisch & Co." and was founded by Ulrich Maisch in 1926. The company started out making bicycles, bicycle spare parts and accessories. The company started manufacturing motorcycles around 1931 and the company name was soon shortened to "MAICO". Maico has manufactured motorcycles, bicycles, scooters, mini-bikes and even cars during it's long history.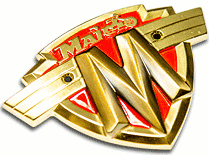 The company was passed from Ulrich Maisch to his two sons, Otto and Wilhelm, who operated the factory until 1983.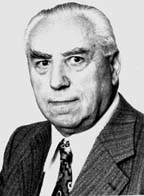 Otto Maisch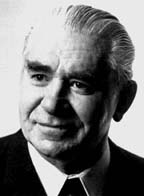 Wilhelm Maisch
Maicos were popular in all forms of racing from enduro to speedway to motocross. The 1981 Maico 490 is classified as the best open class dirt bike of all time.
The sons of Wilhelm Maisch (Peter and Wilhelm Maisch) had acquired the factory in 1983/1984. The following Maico History excerpt was written by Randall Owen:
"Wilhelm Maisch family built the 1984 to 1986 models under the M Star Label. Purchased by Merkle who made Maico's from 1987 to 1994, then sold to Rodem and moved to the Netherlands for the 1995 production. Midway through the next year, they became Maico Motorcycles N.V., N.V. standing for Limited Liability Company, and still under Rodem control. Bankrupt again in 1998, the biggest shareholder, Brouwer, took everything and continued the Maico production. There were color changes, Yellow to red to blue and now red and black. Despite the bankruptcy, buying and selling of the Maico Manufacturing mutable times, one thing remained constant, Maico keep up with the times. From air cooled to water cooled, Maico forks to Upside Down White Power Forks to standard Marzocchi Forks, no brakes to disk brakes, primary chain to geared primary, life and innovations moved on and so did Maico."
Since March 2001 Axel Kostler has owned and operated Maico from Germany. 2011 Maico models are available from his website:
British made Maico International has been advancing Maico further and is pending release of modern Maico bikes:
In 2010, Peter and Wilhelm Maisch have also recently formed "Maico-Mannesmann" an engineering company that has recently released a new Maico electric scooter.